Pumpkins, Turkeys, Special Events and More!
The Diplomat's seasonal celebrations are now larger than ever before. Make sure to pack an elevated sense of culinary adventure and exploration into your suitcase as you prepare for our Fall and Winter activations.
Our holiday fun and activity planning continues to evolve, so check back regularly for updates.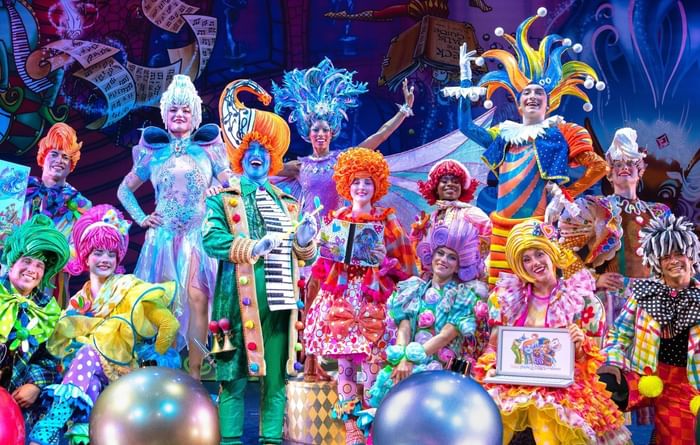 POMP, SNOW & CIRQUEumstance Show! Dec. 22 - 30
Experience the world-premiere of the magical holiday story based on the award-winning book, POMP, SNOW & CIRQUEumstance exclusively in Diplomat's Great Hall Theatre for 19 performances! Featured on Good Morning America, this immersive live show will entertain the entire family with aerial acts, gravity-defying feats and spellbinding magic. Tickets will sell out!
December 22-30 | Showtimes Vary | The Diplomat Convention Center, Great Hall Theatre
Take Advantage Of Our Show & Stay Package For A 20% Ticket Discount and Accommodations As Low As $239/Night!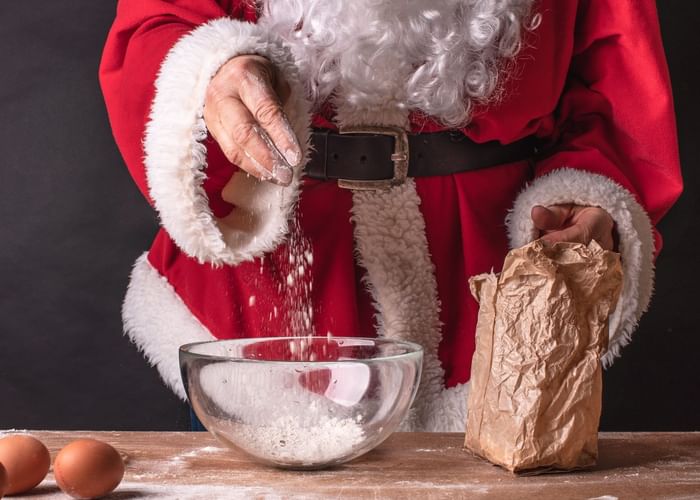 Breakfast & Brunch With Santa - Point Royal
Experience the magic of the holiday seaon as Santa Claus makes a special appearance at your morning meal. Share your wish list, take photos, and enjoy a delicious breakfast with your friends and family.
Breakfast
December 9 & 16 | 7:00-11:00am | Point Royal
$35++ PP | Adults • $25++ PP | Children
Brunch
December 25 | 12:00-3:00pm | Point Royal
$35++ PP | Adults • $25++ PP | Children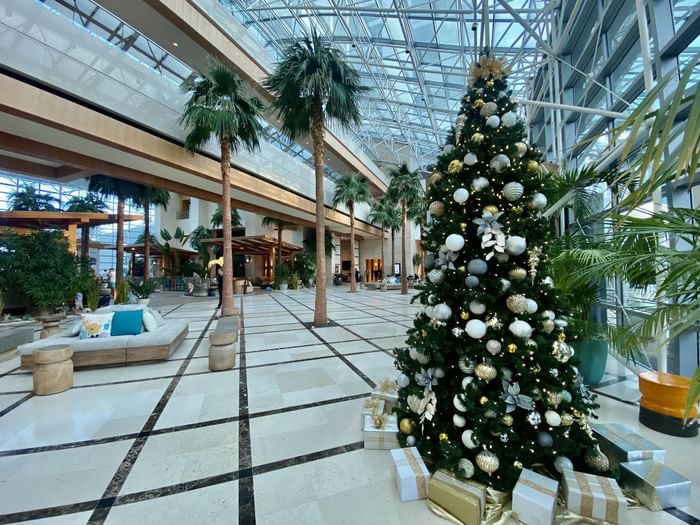 Christmas Tree & Menorah Lighting
We decked the halls, and have our dreidel ready. Count down the days with us as we light our very own Menorah and Christmas Tree. Additional details coming soon!
Christmas Tree Lighting | November 25 | 7 - 7:30 PM | Hotel Lobby
Menorah Lighting | December 7 - 14 | 6:30 - 6:45 PM | Hotel Lobby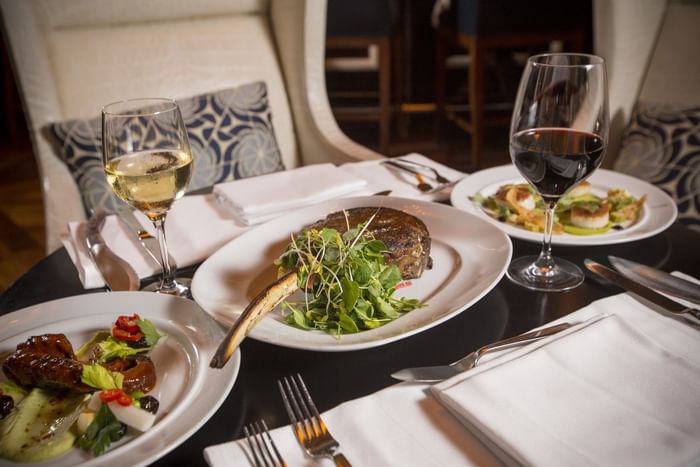 Specialty Pairing Dinners - Diplomat Prime
At our Rare Pairing Dinners, we unlock the door to an exclusive world of flavor. Each chef-curated meal combines the most exceptional prime-aged beef with renowned spirits and wines for a distinctive and unparalled culinary journey.
Monthly | Diplomat Prime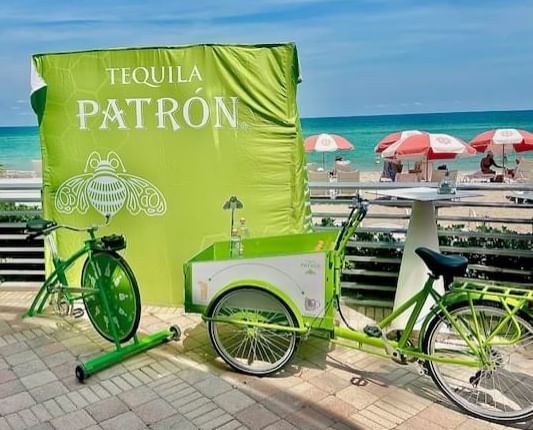 Boozy Pop-Up Surprises
Experience firsthand the warm, cozy flavors of Fall during our beachside cocktail events! We teamed up with several of our favorite brands, to bring about a new spin on prior classics. Drop by our pool deck for a sample, and you might just walk away with giveaways or prizes.*
Tito's Vodka | October 14, November 11 & December 9
Grey Goose Vodka | October 20, November 17, December 15
Bacardi Rum | October 22, November 19, December 17
Jim Beam | October 28, November 25,
Aperol Apéritif | November 4, December 2
Guests must be 21+ years of age to participate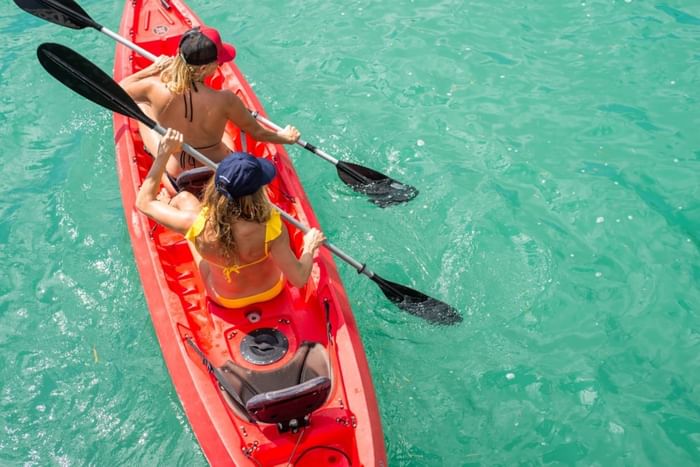 F(all) Activities!
The seasonal festivities don't end here! Be sure to see our robust weekly schedule of activities, recreation and fun for all ages. From Sunrise Beach Yoga and Oceanfront Spin Classes, to Beach and Lawn Games, Watersports, Kids' Activities and everything in between -- oceanfront adventures await!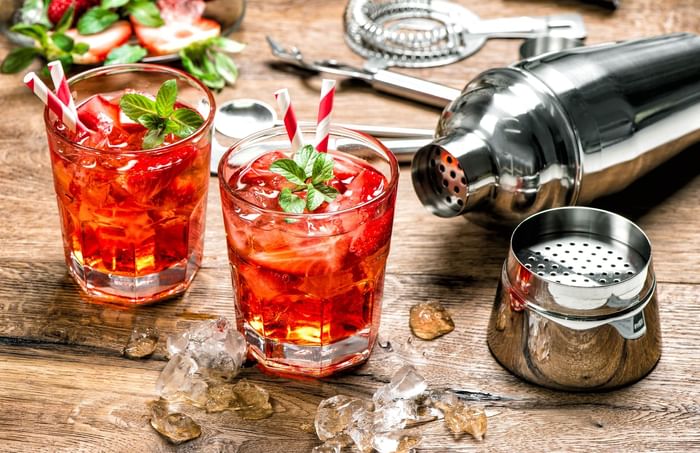 Jingle & Mingle: Holiday Cocktail Class
Experience the joy of the season one sip and shake at a time! Our expert mixologist and Director of Beverage, Amber Millner, will guide you through the art of crafting delicious holiday cocktails. In this session, you'll experiment with different spirits to ensure you leave class as a well-rounded bartenders in training! You'll learn to make Tis The Season, Love at Frost Sight and Happy Holly-Days cocktails while snacking on delicious bites.
December 23 | 2:00-3:00PM | Diplomat Prime
$85 PP | Check Back For Booking Details | 21+ Only
To ensure parents don't have all the fun, we're also offering a discount in Kids' Club! While you're preparing boozy beverages, child can explore, play and learn!
December 23 | 2:00-3:00PM | Kids' Club
$25/Hour Per Child | Ages 4-12
Movies Under The Stars
Cozy up with your loved ones for a family-friendly flick under the glow of the stars. See our Front Desk team upon check-in for scheduling details.
Showtimes Vary | Monkitail Terrace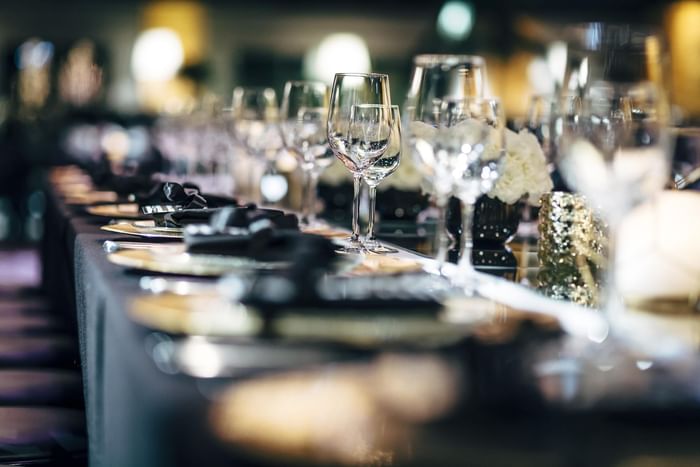 Ring In The New Year At Diplomat Prime
Step into 2024 with an evening of opulence and exquisite flavors curated by our exceptional culinary team. Our two distinctive seating options allow you to craft your perfect celebration for the transition into the New Year.
1st Seating
December 31 | 5:30-8:00pm | 4-Course Meal | $195++ PP
2nd Seating
December 31 | 9:00pm - Late | 5-Course Meal With A Champagne Toast | $260++ PP
Thanksgiving Day Brunch
Celebrate one of our favorite holidays with a very special brunch at Point Royal. Dine indoors or al fresco on our patio as we serve up hearty dishes and mouthwatering flavors sure to incite new memories of favorite home-cooked meals.
Thursday, November 23 | 12 - 4PM | Point Royal
$85++ PP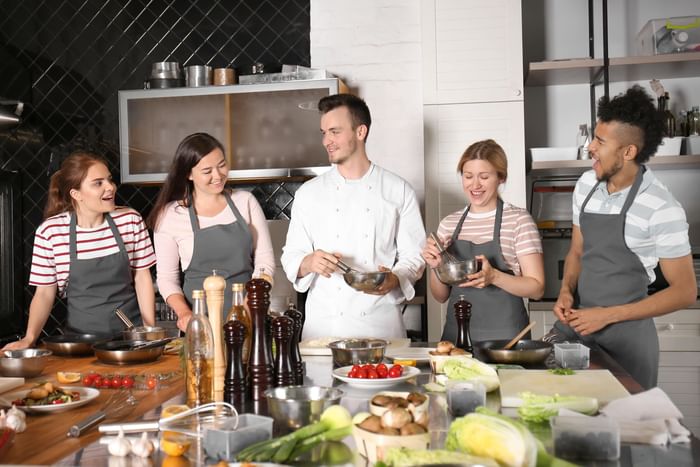 Let's Get Cooking! Holiday Culinary Class
Join our Executive Sous Chef, Michelle Milz, as she teaches us how to transform seasonal ingredients into a delectable meal sure to impress!
Saturday, November 18 | 6PM - 8PM | Monkitail
$150+ tax pp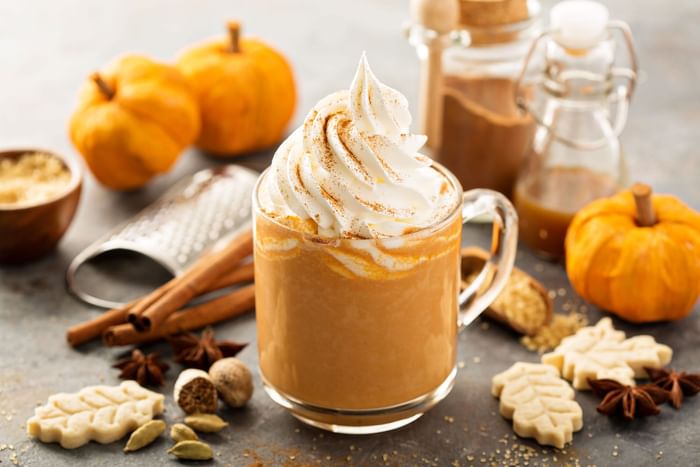 Seasonal Zest Inspires Café Delights
It's no surprise - who doesn't love Fall and Winter flavors? Apple, pumpkin, hazelnut and rich spices unite in our inspired drink menu which is sure to satisfy your innermost cravings.
November 1-30 | 6AM - 8PM | Counter Point Café